Team
We are a small passionate team.
Jann MacCollam
CEO | Founder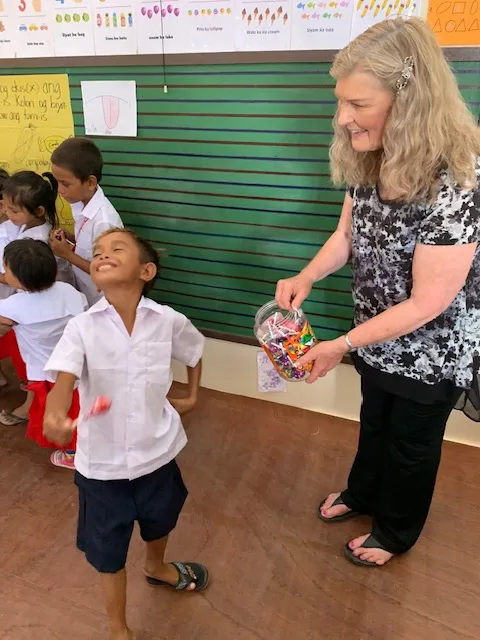 Jann MacCollam is the CEO and Founder of Abandoned Abused & Restored. She has witnessed first-hand the tragedies suffered by women and children victimized by sexual traffickers. Her 25 years of experience, working with disadvantaged children globally sharpened her leadership skills and helped her develop many new programs in South Africa, Romania, and the Philippines to combat human trafficking.
Jann's oversight in these projects ensured that each one properly used donated resources to rescue the children. She also helped raise funds for the various projects. Part of her responsibilities has included taking donors on "Vision Trips" to the projects. Donors and potential donors could see the projects and meet impacted families.
Jann attended UC Irvine and UCLA in Southern California, majoring in Human Development. Her 12 years of teaching school prepared her to work with children in the International Non-Governmental Organization (INGO) world and developed her insight to the needs of disadvantaged children.
Brad Lineberger
Brad Lineberger is owner and president of Seaside Wealth Management and lives in Carlsbad, CA. Brad has been an officer for the UCLA Alumni Club of San Diego and also serves on the Madgalena Family YMCA Board of Directors in Encinitas, CA.
Brad developed a keen awareness for sexual exploitation, slavery, and trafficking from his extensive world travels, as well as during his service as a firefighter in a city near the U.S. Mexican border. Brad offers his knowledge of finance, planning, and management to the board.
Carol Gilormo
Carol Gilormo had the privilege of being born and raised in San Diego. After finishing school, she was hired to be a flight attendant for a major airline, which gave her the opportunity to visit countries all around the world. She witnessed the horrendous exploitation of women and children. Carol is involved with a local church in her community that is keenly aware of the global infestation of sex trafficking and abuse. Her heart remains with those who are exploited and abused; her prayer is that God can use her to help set the captives free.